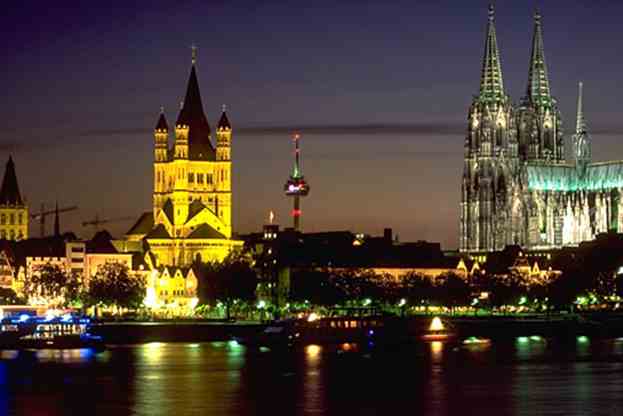 Cologne Tourist Attractions
Although Cologne is one of Germany's main centers for commerce and industry, the fourth largest city in the country is also a popular tourist destination, especially for weekend breaks. Hosting many international trade shows such as the Photokina, Gamescom and Art Cologne, the city's other tourist attractions range from ancient monuments like Cologne Cathedral to the modern Kölnturm in the Mediapark industrial complex.
After the devastation of WWII Cologne was once dubbed the "world's greatest heap of rubble", having been destroyed to a degree of 95%. The once medieval city center had been totally flattened and no fewer than twelve Romanesque churches such as St. Maria im Kapitol, St. Gereon and St. Kunibert as well as the landmark Gürzenich event hall lay in ruins. After the war great efforts were made to rebuild some of this cultural world heritage and it has taken several decades to complete this task.
Among one of the favourite Cologne tourist attractions, Saint Kunibert was consecrated in 1247, a whole year before work had even started on the monumental Gothic Cologne Cathedral. The church has eight medieval glass windows in the apse area, all of which date between 1220 and 1230. Overlooking the Rhine River and its cruise ships, Saint Kunibert's towers were once home to a monastery, which was in existence until 1802. Saint Kunibert can be found in the north of the Old Town.
The trail of Cologne tourist attractions runs mainly along the Rhine and through the Old Town, where St. Andreas, built in 974, St. Aposteln, built in the 9th century, St. Gereon, built around 612, St. Ursula, built in the early 5th century and Great St. Martin, built in the 10th century dominate the north of the Old Town, while the south of the historic city center is home to St. Cäcilien (9th century), St. Georg (11th century), St. Maria im Kapitol (around 690), St. Maria Lyskirchen (around 948), St. Severin (probably 4th century) and St. Pantaleon, the latter of which has not yet been identified with a year of consecration or construction. Although most of the historic treasures that were once housed inside the churches were destroyed during the war, the churches themselves have been so lovingly rebuilt and restored that it takes several trips to take in their true splendour.
Cologne's highest office building is the Kölnturm in the Mediapark business complex. It's easy to get to by hire car, bus or metro train. Motorists will find some 2,500 parking spaces in an adjacent park house. The tower is 165 meters tall and is located just 10 minutes from Cologne's famous Cathedral. The Mediapark is home to many business, but also has public parks and water gardens, many bars and restaurants and is home to a large number of residents. It's a great place to go for a tranquil afternoon, away from the hordes of tourists that stroll through the Old Town in summer.
The city's most famous landmark and certainly ranking among the greatest Cologne tourist attractions is the Dom (Cathedral). Its spires rise some 157 meters up into the air and Cologne Cathedral is the largest Gothic church in Northern Europe, sporting the second-tallest spire and largest façade of any church in the world. In fact, Cologne Cathedral is Germany's most popular tourist attraction with visitor numbers reaching more than 20,000 per day. A UNESCO World Heritage Site, the Cathedral was erected between 1248 and 1880, when the 144.5 meter long and 86.5 meter wide church was finally completed. It houses some of Europe's finest artifacts, among them the Altarpiece of the Three Kings by Stephan Lochner, which depict the Three Kings, parts of whose relics have been enshrined in the Cathedral since the very beginning.
More modern Cologne tourist attractions include the many fabulous shops, pubs, bars and restaurants as well as the river cruise ships that travel up and down the mighty Rhine. A great place to visit with children is Cologne's Schokoladenmuseum, a whole museum dedicated to chocolate. Artists versed in creating sculptures made from chocolate are displaying some amazing pieces of work here and there are many workshops for all the family to enjoy, where one can learn how to make confectionery.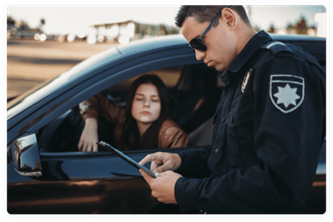 Get Your International Driver's Permit in 2 hours
An IDP is a requirement to drive or rent a car in many foreign countries. It is also a United Nations regulated travel document for your safety and ease of travel. Avoid additional stress whilst on your travels...
ORDER NOW
UNBEATABLE VALUE CAR RENTAL

FREE
Amendments,
FREE
Cancellations,
NO
card fees!

airport_shuttle Need Airport Transfers?
Useful Information about Cologne Airport