Cologne Airport Arrivals (CGN)
Not all flights may be showing. If not available use search above to find your flight by airline, airport or flight number.
Origin
Airline
Flight no.
Scheduled
Est./Actual
Status
Santorini (JTR)
Eurowings
EW675 expand_more(1)
12:45
Scheduled
Santorini (JTR)
Aegean Airlines
A33918
12:45
Scheduled
Cologne (CGN)
German Airways
ZQ734
12:46
Scheduled
Heraklion (HER)
Eurowings
EW677 expand_more(1)
12:50
Scheduled
Heraklion (HER)
Aegean Airlines
A33922
12:50
Scheduled
Rzeszow (RZE)
SAS
SK7182
12:50
Scheduled
Barcelona (BCN)
Ryanair
FR2507
01:15
Scheduled
Thessaloniki (SKG)
Air Hamburg
AHO724
01:25
Delayed
Zagreb (ZAG)
Eurowings
EW973
01:40
Scheduled
London (STN)
Ryanair
FR2352
01:45
Scheduled
Verona (VRN)
Eurowings
EW843
01:55
Scheduled
Hahn (HHN)
Quick Air Jet Charter
QAJ5
02:00
Scheduled
Kerkyra (CFU)
Corendon Airlines
XR1038
02:20
Scheduled
Muenster Osnabrueck (FMO)
Quick Air Jet Charter
QAJ5
02:43
Cancelled
Hamburg (HAM)
Eurowings
EW6962
02:44
Scheduled
Venice (VCE)
Eurowings
EW815
02:50
Scheduled
Paphos (PFO)
Ryanair
FR4451
03:10
Scheduled

Edinburgh (EDI)
Eurowings
EW363
03:25
Scheduled
Palermo (PMO)
Ryanair
FR5277
03:30
Scheduled
Tenerife (TFS)
Ryanair
FR1034
03:50
Delayed
Bergamo (BGY)
Ryanair
FR5551
03:55
Scheduled
NIce (NCE)
Eurowings
EW425
03:55
Scheduled
Munich (MUC)
Lufthansa
LH1980 expand_more(3)
03:55
Scheduled
Munich (MUC)
Air Canada
AC9468
03:55
Scheduled
Munich (MUC)
TAP Air Portugal
TP7890
03:55
Scheduled
Munich (MUC)
United Airlines
UA9157
03:55
Scheduled
Berlin (BER)
Eurowings
EW51
04:20
Scheduled
Hamburg (HAM)
Eurowings
EW7032
04:20
Scheduled
No flight arrivals were found at Cologne Airport.
Flight Arrivals at Cologne Airport
Cologne Airport is located less than 15 km from Cologne city center and Cologne arrivals have a number of transport options standing by, when they leave the baggage reclaim hall.
Within the two terminal buildings there are car hire rental stations for a wide selection of rental car companies where passengers with pre-booked car hire can pick up their documents and keys before being shown to their rental car. Bookings can also be made at the rental stations in the arrivals hall, but making a reservation in advance via the internet is usually cheaper and guarantees the type of rental car one wishes to hire for the stay in Cologne city.
Outside the terminal a fleet of taxis are available at Cologne Airport to take them to the many hotels within the city center. The taxis are usually white or cream coloured Mercedes Benz vehicles and are all clearly marked with a TAXI sign on the roof of the car as well as having an official registration number, a meter and their company name clearly displayed on the side of the car.
Express buses and city buses transport arrivals at the airport quickly and cheaply to the city center and to onward destinations. Cologne Airport arrivals looking for onward destinations in Germany should take bus service no. 161, which connects the airport with Porz Markt, where passengers can board trains for the urban railway system, the S-Bahn.
Arrivals at Cologne Airport looking for onward travel to Bonn should take the Express Bus Service 60 that operates between the airport and the main railway station in Bonn (Hauptbahnhof). The service takes approximately 30 minutes to get to the train station in central Bonn. Outside the train station there are a number of bus services that link city districts, although most hotels are located within the city limits of Bonn.
Cologne airport is also well served with S-Bahn trains running to and from the airport.
Cologne Airport arrivals have a multitude of amazing tourist attractions to look forward to. Cologne is an ancient city with many beautiful monuments and historic buildings. Its most famous landmark, however, is Cologne's cathedral, the Kölner Dom, a monumental building dating back to 1248 with two of the largest towers ever built in Medieval Europe and to this day it has the largest working bell in the world.
At night the cathedral is lit up and it becomes even more obvious how it dwarfs the modern buildings around it. This is the seat of the Catholic Archbishop of Cologne and home to some of Europe's finest artifacts from the Middle Ages, including the Shrine of the Three Magi, reputed to be the last resting place of bones from the three kings who were guided by the star of Bethlehem to Jesus Christ's manger.
Cruises on the Rhine River are also popular tourist pastimes, with dinner and dance on board and a spectacular skyline outside, these boats leave regularly from the Frankenwerft. Guided city tours explain many of the medieval and Renaissance buildings that are still left in the city.
Outside the city there are forests, lakes and rivers for walks, hiking or water sports, but inside Cologne there are many music venues, hundreds of pubs and bars, nightclubs and shops, selling anything from designer chic to the latest harvest of grapes, since Cologne lies within one of Germany's most famous wine-growing regions. The city is also home to one of Europe's oldest and largest universities and the large student population makes Cologne a vibrant and young city with many live music performances, comedy clubs and avantgarde theater being staged throughout the city.
Cologne is located in the Rhineland Palatinate and is home to more than 30 museums and hundreds of galleries, some of which house famous art collections.
For more information about arrivals at Cologne, please visit the official website at www.koeln-bonn-airport.de.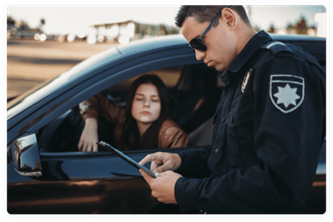 Get Your International Driver's Permit in 2 hours
An IDP is a requirement to drive or rent a car in many foreign countries. It is also a United Nations regulated travel document for your safety and ease of travel. Avoid additional stress whilst on your travels...
ORDER NOW
Was your flight delayed or cancelled?
You may be eligible to receive up to 600 EUR compensation per person in your party..
Claim Now!
Beat the Queues
Don't stand sweating for 45 mins waiting for Security. Get a fast track and get through in 5 mins or less.
Book now
Get Your International Driver's Permit in 2 hours
An IDP is a requirement to drive or rent a car in many foreign countries. It is also a United Nations regulated travel document for your safety and ease of travel. Avoid additional stress whilst on your travels...
ORDER NOW