Bus Transfers To and From Cologne Airport



Buses from Cologne Airport with Bus Routes and Times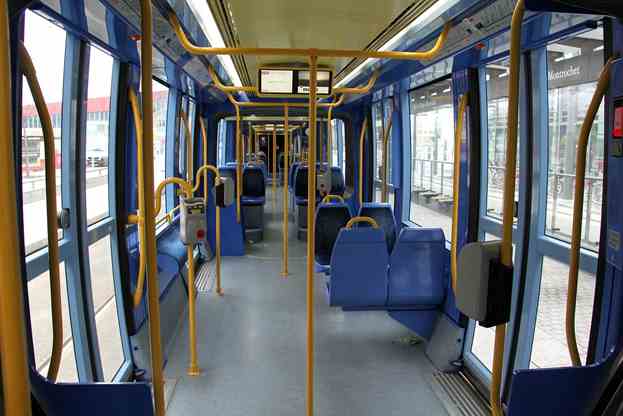 The airport has many different public transport options and buses are a cheap and convenient way to travel to Cologne city center.
Cologne Airport buses start their service at 5.29 in the morning and run until 23.30 at night. The bus service Line 161 links the airport with Porz Markt, from where passengers have access to the metro railway network. Line 7 buses from Cologne city center locations link up with this airport service at Porz Markt.
The airport serves essentially the two cities Cologne and Bonn. The Express Bus Service 60 travels between the airport and Bonn's main railway station (Hauptbahnhof), where passengers can continue their journey either by metro train, regional or long distance trains to other major cities in Germany. Line 60 buses from Cologne Airport run every 30 minutes during week days. On weekends the service runs every 30 and 60 minutes. The bus into Bonn takes approximately 27 minutes and a one way ticket costs Euro 6.90 per adult.
Cologne's excellent public transport system dates back many years and was once mainly conducted by the tram system. The tram museum (www.hsk-koeln.de) offers a fascinating insight into 125 years of city center travel. The many exhibits shown in two halls at the Straßenbahn-Museum Thielenbruch include some very early and rare examples of tram trains.
Within greater urban Cologne there are other ways of enjoying travel, too – like floating above the Rhine River in a cable car! Spanning across the mighty river, the cable car costs EUR 4.00 for adults for a single journey and EUR 2.40 for children. The service operates from 1st April to 1st November between 10 am and 06.00 pm.
There are a number of special tickets that allow passengers to use a variety of public transport options (air, water and land) for a whole day, costing from EUR 18.00 for adults and EUR 10.00 for children ages 4 to 12. Some tickets can be bought in conjunction with the cable car, Cologne Zoo and Cologne Aquarium.
Cologne is very much a party town and to honour this the city even provides the Colonia-Express tram, essentially a party tram train that travels through the city at special occasions, such as New Year or Carnival, and allows people to have a dinner and dance, while they see the sights. For up to 6 hours the Colonia-Express rattles through the city, often taking famous landmarks, before stopping off at restaurants or interesting venues like the tram museum, where passengers can enjoy lunch or dinner and a glass or two of Rhineland wine.
5 Transfer Route(s) to and from Cologne Airport
Which Bus services/routes have stops at Cologne Airport?