Train Transfers To and From Cologne Airport



Cologne International Airport Train Transfers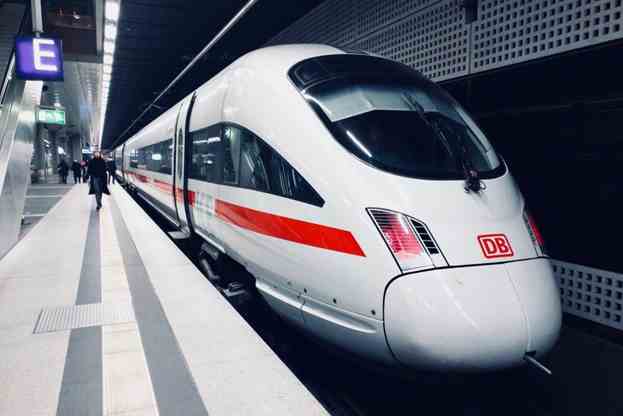 Since 2004 passengers arriving at Cologne can continue their onward journey by train directly from the airport. S-Bahn or metro trains travel between city center locations and the airport.
Line 13 S-Bahn trains run between the airport and Frankfurter Straße, Trimbornstraße, Köln Messe/Deutz (Trade Fair centre), Köln Hauptbahnhof (main train station) and Hansaring. There are also Line 13 trains that connect the airport with Troisdorf, Sich and Porz-Wahn.
Passengers staying in the nearby city of Möndchengladbach can travel directly from the main train station in that city to the airport with the RE10847 regional train service. The Cologne Airport train for Möndchengladbach includes the destinations Rheydt, Rheydt-Oberkirchen, Hochneukirch, Jüchen, Grevenbroich, Rommerskirchen, Stommeln, Pulheim, Ehrenfeld, Cologne main train station and the Messe/trade fair center.
Passengers travelling from the city of Koblenz, approx. 99 km distance from Cologne, can travel via the RE10810 regional train directly from Koblenz main train station to the airport. This train connection includes the destinations Vallendar, Engers, Neuwied, Bad Hönnignen, Linz am Rhein, Erpel am Rhein, Unkel, Bad Honnef, Rhöndorf, Königswinter, Niederdollensdorf, Bonn-Oberkassel, Bonn-Beuel, Menden and Troisdorf. The service runs several times a day.
German train ticket systems can be complex and rather bewildering. For the S-Bahn trains from Cologne Airport the ticketing for journeys into city center locations is straight forward and easy, but for longer distance journeys or train journeys for more than one passenger – for families for example – there are so many options that even German railway officials struggle to make sense of them all.
Ticket prices depend not only on how many people are travelling, when they are planning to travel by train, but also what type of train they are going to use. Long distance ICE, IC and EC trains usually require special tickets and are subject to surcharges, if one has purchased a ticket that was meant for regional trains (Nahverkehrszüge) like S-Bahn metro trains, RB, RE or IRE trains.
Passengers wishing to explore Cologne and the surrounding area over the weekend, should opt for either a Länderticket, which allows them travel with up to 5 people for 24 hours in the entire region or purchase a Quer-durchs-Land-Ticket (literally "criss-crossing the country" ticket), where prices start from EUR 42.00 or buy a Schönes-Wochenende Ticket (literally "have a lovely weekend" ticket) for EUR 40.00.
The best way to find out what ticket to purchase is to ask at the information desk that deals with DB (Deutsche Bahn, meaning the German Railway system) ticket enquiries.
Trains from the airport also run to the city of Bonn via S-Bahn line 60, which connects the airport with Bonn's main train station (Hauptbahnhof). The convenient and fast service enables arrivals at the airport to head for accommodation in the slightly cheaper city, when Cologne's hotels and guesthouses are fully booked during the most important trade fairs and shows of the year.
Train services in Germany are fast, efficient and very cheap compared to other European cities. The country has a heavily subsidised railway network and major cities all have metro trains that make travelling around central city tourist attractions easy and quick.
For further information on Cologne trains, please visit the official airport website at www.koeln-bonn-airport.de.
Which Train services/routes have stops at Cologne Airport?
RB26
Train Service Operated By MittelrheinBahn (Trans Regio)
Köln Flughafen Köln/Bonn Flughafen Bf
Koblenz Hauptbahnhof
Remagen Bf
S19
Train Service Operated By DB Regio AG NRW
RB26
Train Service Operated By TR trans regio Deutsche Regionalbahn GmbH
41
Train Service Operated By DB Fernverkehr AG
Frankfurt (Main) Hauptbahnhof
München Hbf
RB27
Train Service Operated By DB Regio AG NRW
MG Hbf /Europaplatz
Linz (Rhein) Linz Bf
45
Train Service Operated By DB Fernverkehr AG
Köln Deutz Messe/Deutz Bf
Where are the Train Stops at Cologne Airport?