Taxi Transfers To and From Cologne Airport
Find Unbeatable Value Taxi Transfers


Cologne Airport Taxis - Fares, Distances and Where to Find Them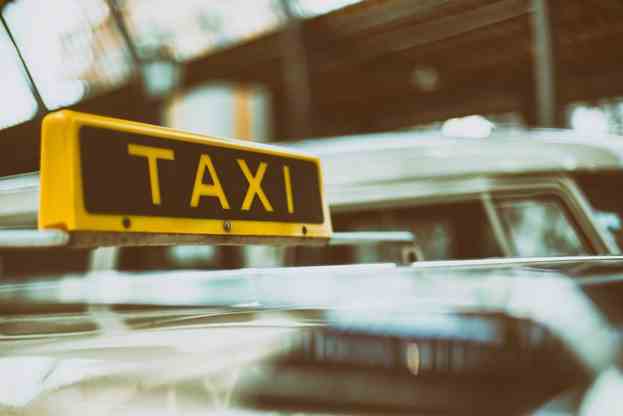 Passengers arriving at Cologne Airport will find a large fleet of mainly cream coloured Mercedes Benz taxis waiting at the taxi rank located just outside the two terminal buildings. Only licensed taxis with a permit to operate out of the airport will be operating here and there are strict controls in place to ensure arriving passengers are not made the victim of cab firms touting for business by cruising around the airport.
All taxis will display a TAXI sign on their roof, will have a meter, a well trained driver with a photo ID card and the official permit of the airport authority will be clearly displayed in the front of the car. The taxi rank for terminal 1 is outside the Departure area, while the taxi rank for terminal 2 is outside the Arrivals area.
A typical journey will cost approximately EUR 27.00 to the city center and the trip will only take around 15 minutes. Taxis Cologne Airport can be pre-arranged by contacting info@taxiruf.de. This central reservation desk can reserve a taxi for passengers wishing to travel from the airport to various destinations within Cologne and beyond, but there is usually no need to book, as the taxi rank outside the terminal buildings always has a large fleet of Cologne Airport taxis waiting for new arrivals. A typical taxi trip to Bonn will cost around EUR 40.00 and will take ca. 15 minutes.
Within an hours drive the nearby cities of Aachen, Bergheim, Bergisch Gladbach, Dortmund, Düsseldorf, Duisburg and Leverkusen are popular destinations for business travelers, as these cities stage many international trade fairs and shows as well as being centers for commerce and industry.
Cologne taxis will take around 40 minutes to travel to nearby Bergheim (59 km) and the journey will cost around EUR 68.00. A trip into Bergisch Gladbach (21 km) will take only 20 minutes and will cost around EUR 34.00. A typical journey to Aachen (78 km) will cost ca. EUR 135.00 for the 55 minute trip. Also within a 55 minute drive is the city of Dortmund (91 km), which will cost EUR 155.00 by taxis.
One of the most important host of trade fairs in the Rhineland is the city of Düsseldorf. A typical journey by Cologne Airport taxi to Düsseldorf will cost around EUR 85.00 and will take ca. 45 minutes to cover the 60 km distance.
Solingen, a 54 km drive, will cost around EUR 65.00 and it will take some 35 minutes to get there by taxi. The historic city is home to Germany's most famous steel manufacturing industries with centuries of sword craftsmanship being displayed in the local museum.
Passengers wishing to pre-book in person by telephoning rather than sending an email can reach the central reservation desk by phoning +49 (0) 221 2882. It is customary to give a tip, which is around 10% of the total fare. Unless passengers have unusually large suitcases or a great deal of luggage there is no surcharge for drivers helping to carry such items to the front door of the hotel or holiday accommodation, where passengers are staying. Different meter rates may apply after a certain time at night, usually after 22.00 hours.
For more information about Cologne taxis, please visit the official airport pages at www.koeln-bonn-airport.de.
Taxi fares to & from Cologne Airport (CGN)
Taxi Transfer Customer Reviews
Available Transfer Options