Citroen Car Rentals at Cologne Airport
UNBEATABLE VALUE CAR RENTAL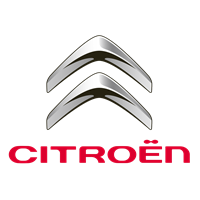 Citroen - Cologne Airport
check_circle
4 Citroen car rental quotations searched.
Popular Citroen models to rent:
About Citroen Rental Cars at Cologne Airport
Citroen, the renowned French automobile brand, has been a key player in the global automotive industry since 1919. Known for its innovative designs, exceptional comfort, and advanced technology, the brand embodies French flair and creativity. Citroen's commitment to reducing environmental impact without compromising on performance and comfort makes it a preferred choice among eco-conscious drivers. Whether you're a business traveler requiring a smooth, reliable ride or a leisure traveler in search of a comfortable vehicle for sightseeing, Citroen provides an array of choices to meet your needs at Cologne Airport.
Citroen C5: French Elegance Meets German Precision
When business or pleasure brings you to the vibrant city of Koeln, getting around in the chic and powerful Citroen C5 is an experience in itself. This exceptional model, available for rent at the Cologne Airport, is most suited for those who appreciate a blend of luxury and performance.
Boasting a sleek design, high-tech interior, and Citroen's patented Hydraulic Cushion Suspension, the C5 ensures a smooth, comfortable ride. It's perfect for business travelers needing to make a strong impression or families seeking a spacious car for their holiday excursions. The Citroen C5, with its advanced eco-friendly engine technologies, also appeals to the environmentally conscious driver.
If you're in search of unbeatable Cologne Airport Car Rental prices and premium vehicles, consider renting your Citroen C5 from SIXT or AVIS. These trusted rental companies offer a seamless car rental experience, ensuring your journey in Koeln begins on a high note.
Whether you're cruising down the Autobahn, navigating the busy city streets, or exploring the scenic countryside around Koeln, the Citroen C5 promises a ride that's as enjoyable as your destination. So, next time you're looking for an amazing Cologne Airport Car Rental, why not opt for the Citroen C5 and experience the French art of travel.
Citroen Vehicle Rentals by Group Available at Cologne Airport
Which Car Rental Companies Offer Rental of Citroen Cars from Cologne Airport?
Citroen Vehicle Rental at Cologne Airport - FAQ
question_answer Which car rental companies offer Citroen car rentals at Cologne Airport?
question_answer Which car rental company at Cologne Airport offers the cheapest Citroen car rentals?
question_answer Which manual/stick shift Citroen cars are available to rent at Cologne Airport?
The following manual/stick shift Citroen cars are available to rent at Cologne Airport:
Citroen C5
Alternative Car Brands Available to Rent at Cologne Airport
We have 126 different types of vehicles from 26 manufacturers provided by 16 car rental companies at Cologne Airport.
eco
Want to drive something a little greener on holiday?